Liquid Co2 Bottle
Liquid Co2 Bottle
Brand :HEBEI RUNFENG
Product origin :China
Liquid Co2 Bottle is mainly used for filling, storing and transporting liquid carbon dioxide. Mainly used in industrial welding, food production, engineering construction and other industries, our products use high-vacuum multi-layer winding technology to reduce the evaporation rate of the liquid, making the product more portable. Time to output gas. For different industry needs, we can provide products of different specifications to meet customer needs
Product Description
---
Liquid Co2 Bottle is mainly used for filling, storing and transporting liquid carbon dioxide. Mainly used in industrial welding, food production, engineering construction and other industries, our products use high-vacuum multi-layer winding technology to reduce the evaporation rate of the liquid, making the product more portable. Time to output gas. For different industry needs, we can provide products of different specifications to meet customer needs

Specification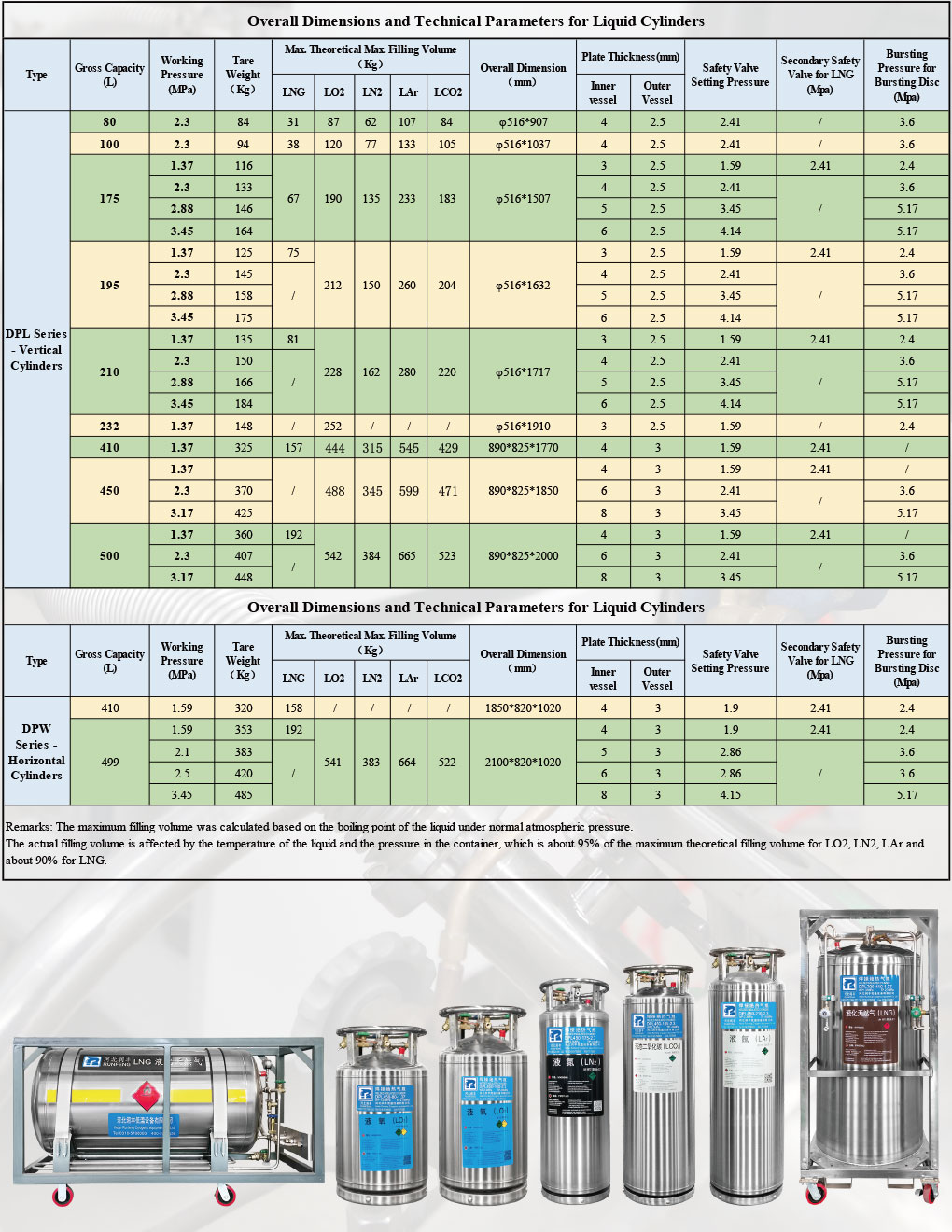 Main Features
1. Can be used to store and transport liquid nitrogen, liquid oxygen, liquid argon.
2. Different volumes, different pressures, more choices.
3. Spiral polished texture, beautiful appearance.
4. Brand accessories, reliable performance.
5. Floating support, lower heat loss.
Detailed Images
---

Each of our cylinder must strictly go through degreasing and refined polish.

Digitail level gauge Optional

we provide digital level gauge for option, which is show by precision percentage.

Anti-Shock Rubber Cushion

The thicken rubber cushion can greatly prevent the inner container from any sudden shock and bufferthe impact.

25 layers of Vacuum insulated quilt

We use 25 layers of mutiple

thermal insulated quilt to ensure the vacuum effectiveness.

Each of our cylinder has two protective rings to protect the brass vaporizer coils

and pressure built coils from any deformation

Firm Foundation Structure.

Our DPL-450L&410L serials are all fabricated by bolts and nuts with strong frame foundation.

Certifications
---

Get the latest price? We'll respond as soon as possible(within 12 hours)